If your tax is wrong, please follow the steps to solve the problem:
1. Did you fill in the tax rate and tax allowance?
If not, please click on the upper notification shown in the app. If your app does not display a notification, please try and restart the app. After you have clicked on the notification, the app will guide you through the setup.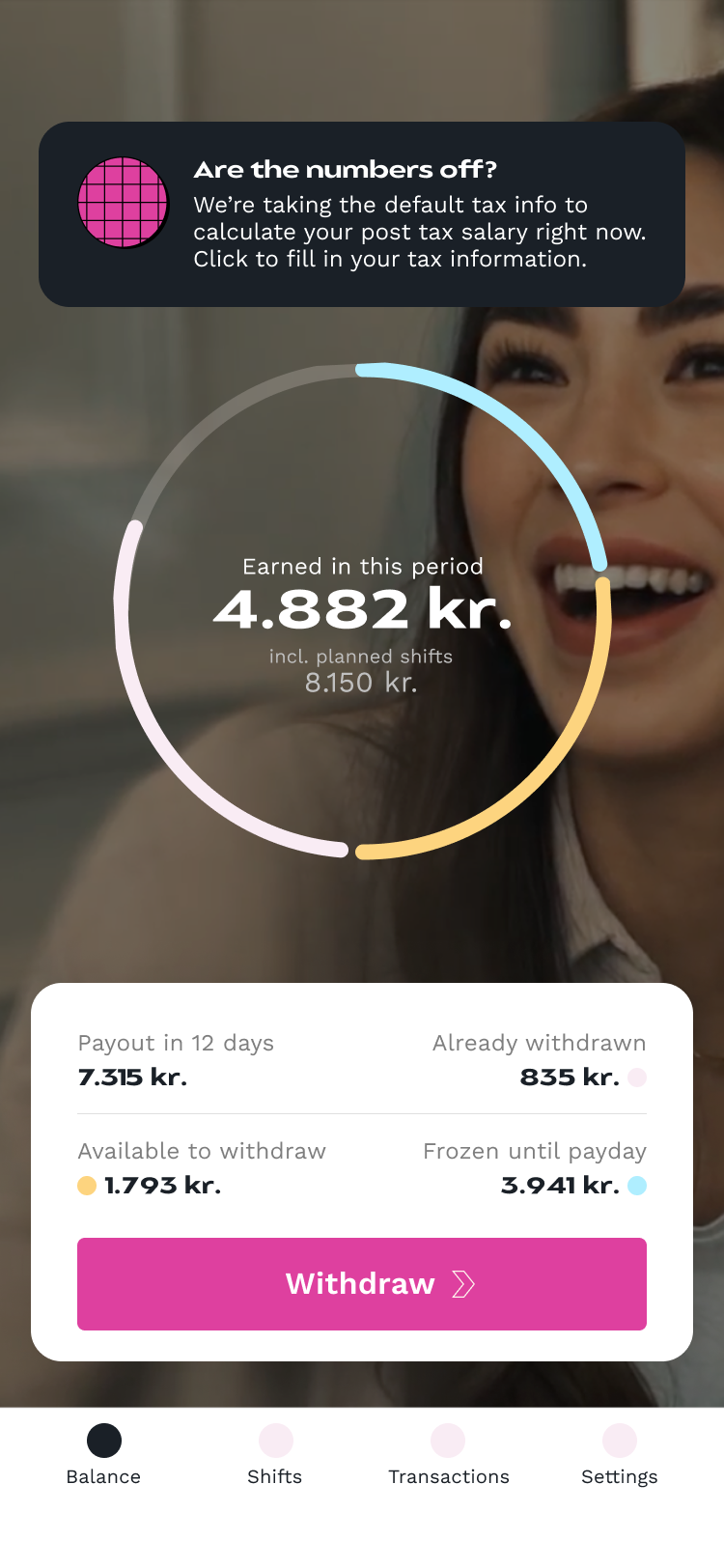 2. Did you make a mistake when inputting your tax rate and tax allowance?
If you made a mistake when inputting the numbers, please write an email to fh@buttersolutions.com
3. Why is my salary after tax not correct?
If your salary after tax is not correct in the app, go to 'Settings' and make sure that you have added the tax rate and tax allowance. If you have not entered the correct numbers, please write an email to fh@buttersolutions.com